Nytt på dvd kvartal 1: NYNAZISTER, JULIETTE BINOCHE OCH PÄR LAGERKVIST!
Nytt på dvd kvartal 1 2014!
THE BLITZ:
DEN NYA STORFILMEN FRÅN PRODUCENTEN AV BLACK BOOK OCH IRON SKY!
Nazisternas bombning av Rotterdam den 14 maj 1940 var ett av andra världskrigets mest förödande. Denna skakande del av Hollands historia har nu blivit storfilmen THE BLITZ, producerad av San Fu Malta som tidigare gjort flertal framgångsrika filmer om nazisternas härjningar såväl på jorden (Black Book och Krigsvinter) som på månen (Iron Sky).
Release: 14 feb.
Mer om filmen här!
KRIGAREN:
"DEN BÄSTA TYSKA FILMEN PÅ ÅRATAL!" – Rolling Stone
Starkt drama om Marisa, 20 år och nynazist, som är en av de senaste årens mest rosade tyska filmer, belönad med 15 stora priser runtom i Europa. Regissör är nykomlingen David Wnendt, som också gjort den häftigt omskriva VÅTMARKER som Studio S sätter upp på bio under våren 2014.
Release: 19 feb.
Mer om filmen här!
ETT ÖPPET HJÄRTA:
JULIETTE BINOCHE TILLBAKA MED EN NY VÄRMANDE FILM!
Oscarbelönade Juliette Binoche sammanförs i sin nya film ihop med Edgar Ramirez, känd för sin Golden Globe-nominerade roll i det uppmärksamma terroristdramat Carlos – The Jackal. Juliette och Edgar spelar ett läkarpar, båda kirurger, som varit lyckligt gifta i tio år. När hon oväntat blir med barn underminerar det hela deras relation, vilket får honom att dricka våldsamt. Något som inte bara innebär livsfara för patienterna, utan även för dem själva…
Release: 19 mars
Mer om filmen här!
BARABBAS:
STORSLAGET ÄVENTYR EFTER NOBELPRISTAGAREN PÄR LAGERKVIST!
1951 kom Pär Lagerkvists roman BARABBAS och gjorde genast stor succé över hela världen. Bara två år senare kom den första filmatiseringen av Nobelpristagarens roman, med Ulf Palme som Barabbas, vilken 1961 följdes av en stor Hollywoodproduktion med Anthony Quinn i titelrollen.
Den nya filmen har Billy Zane (Titanic, Fantomen) i rollen som rövarledaren vars liv räddas vid Golgata av att åhörarna väljer Jesus att bli korsfäst istället för honom.
Release: 26 mars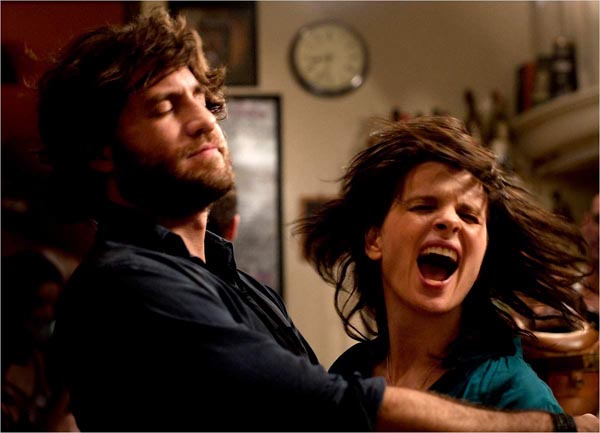 Edgar Ramirez och Juliette Binoche ur ETT ÖPPET HJÄRTA.